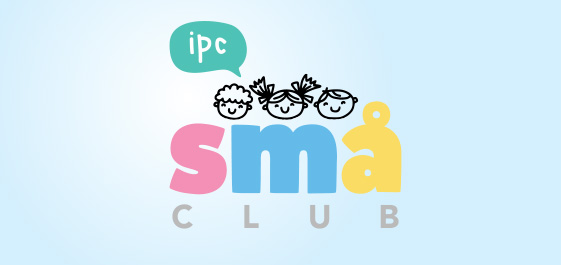 Benefits of IPC Små Club
FREE 1 year membership (renewal fee – RM30)
FREE gift upon registration
Enjoy selected promotions & discounts at selected outlets
Birthday gift during birthday month
Seasonal gifts (selected occasions)
Minimum spend of RM30 anywhere in IPC Shopping Centre to redeem a Små Club Sticker
Recycle selected items with a minimum weight of 1kg at IPC Recycling & Buy Back Centre to redeem a Små Club Sticker
Priority sign up for IPC Shopping Centre kid's workshop & activities
Terms & conditions
Members must be below 12 years old and living in Malaysia. Membership will automatically be expire on member's 13th birthday regardless of the registration date.
Membership is FREE for ONE (1) year from registration date with renewal fee of RM30.00 after expiry.
Members will be given an IPC Små Club wrist band upon registration for identification purposes. Replacement for the loss of IPC Små Club wrist band is RM50.00.
Membership application should be accompanied by parent/guardian's consent (signature).
Parent/guardian must accompany their kids during workshop and activities.
To redeem ONE (1) Små Club Star Sticker, members must present recycling receipt (minimum weight of 1kg for aluminium, mental/tin, and plastic only) from IPC Recycling & Buy Back Centre or receipt from any outlet in IPC Shopping Centre with minimum spend of RM30.00. Redemption only valid for transaction within the same day.
Members can only redeem birthday gift during birthday month only.
Gifts will be changed periodically subjected to the management's discretion and without prior notice.
IPC Shopping Centre reserves the right to decline any application of IPC Små Club members, amend any benefit, terms and condition of the Små Club programme without prior notice.
IPC Shopping Centre will not be liable or responsible for any injury, illness, damage, loss, accident, expense, or any other claim arising from involvement in any activities held by IPC Små Club.